Hi Shabby Creek friends, it's Christine from First Home Love Life and I'm back at Gina's today to share this quick, cheap and easy barstool makeover!
For the past couple of weeks we've been working on converting our daughter's playroom into a multifunctional space that could double as a guest room too. We've painted, added faux brick to the walls (oh yeah, I'm bringing the 70's back y'all!!), white washed it, and now we're working on doing the built-ins. Originally, I was going to do a window seat and bookshelves but my 6 year loves doing arts and crafts and really wanted a project space, so the design has changed to include open shelving and an art station now! You heard it here first! 😉
It just so happened I already had the perfect sized stool for a certain little bum to sit and craft on…It just needed a makeover! You've seen these little barstools all over, haven't you? They range from $12-20 depending on where you find them…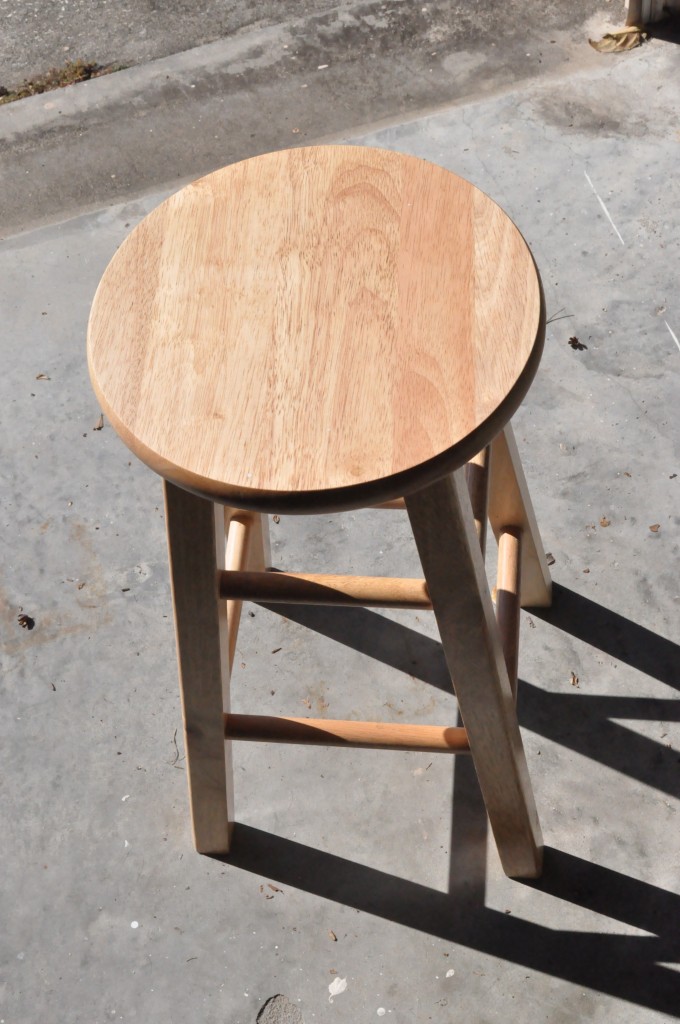 A couple of quick coats of Rustoleum gloss "hunter green" spray paint instantly turned a blah piece of furniture into something fun. I chose the green because I though it would go great in the room with gray walls. Something was still missing though…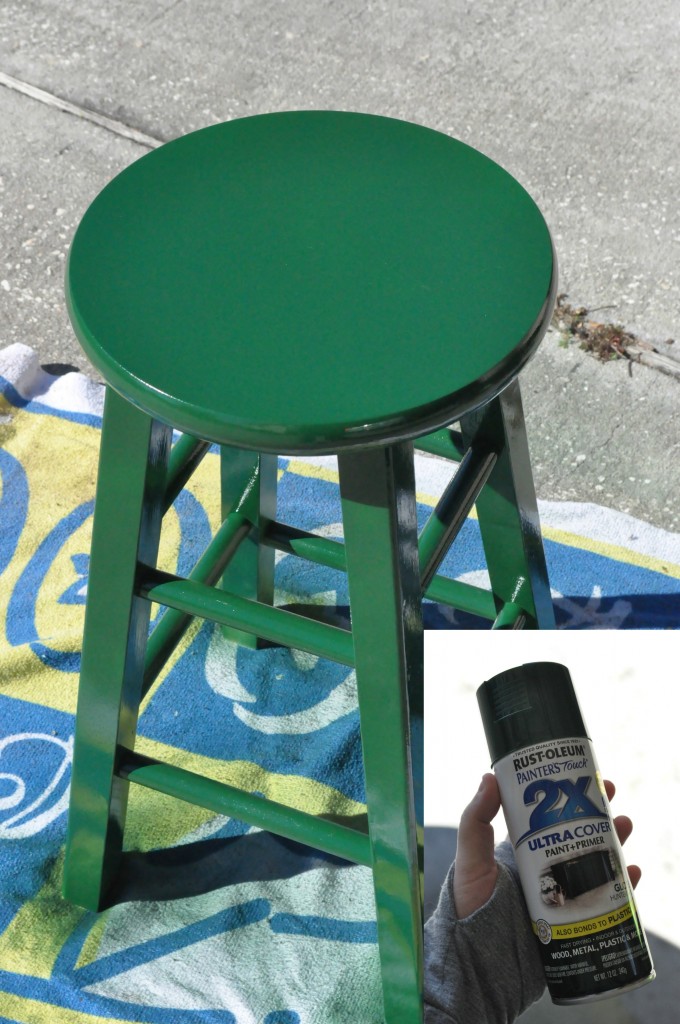 So I went into my Silhouette Studio and started playing around with ideas, and finally settled on something sweet and simple. Something I say every day to my daughter, and something I knew would make her smile every time she pulled out her little barstool to create something. 🙂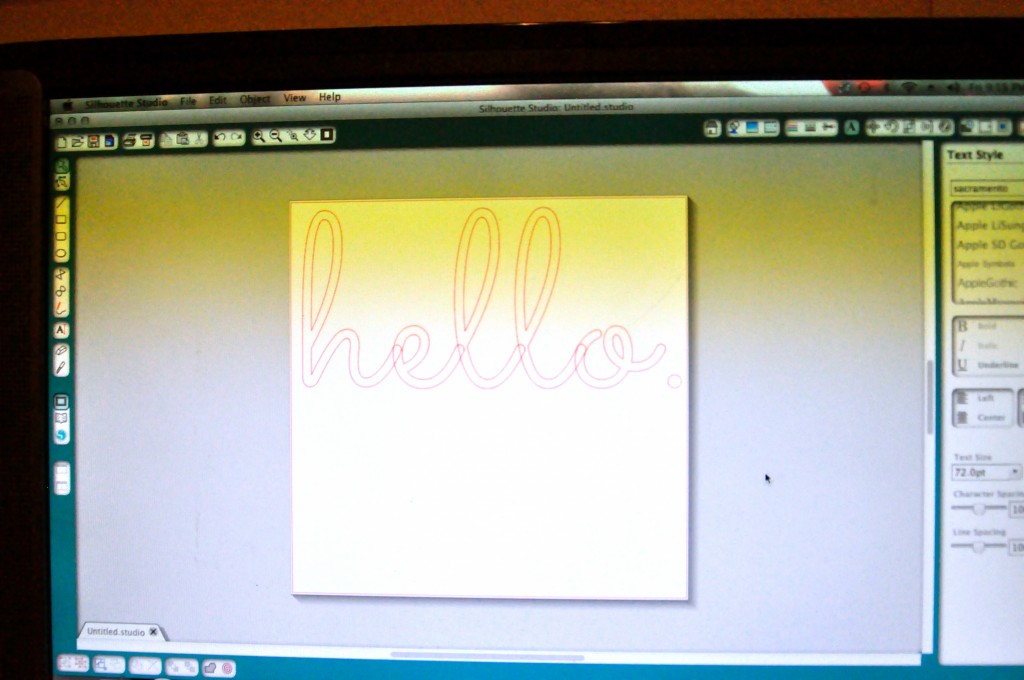 Green spray paint, and gold vinyl lettering. That's all it took, and now she has a custom little seat to do her projects on, and a daily reminder from mommy…
I hope you loved this simple little project and I inspired you to take something plain and ordinary and turn it into something special. 🙂
I'd love if you stopped by sometime! You can also find me here…
BLOG|PINTEREST|FACEBOOK|INSTAGRAM|TWITTER
Talk to you soon friends, take care!
XO