Did you know you can turn almost anything into "wood" with a faux wood finish? It can seem a little intimidating at first, which is why my friend Jeanette is going to share her best tips on how to get a beautiful faux wood finish.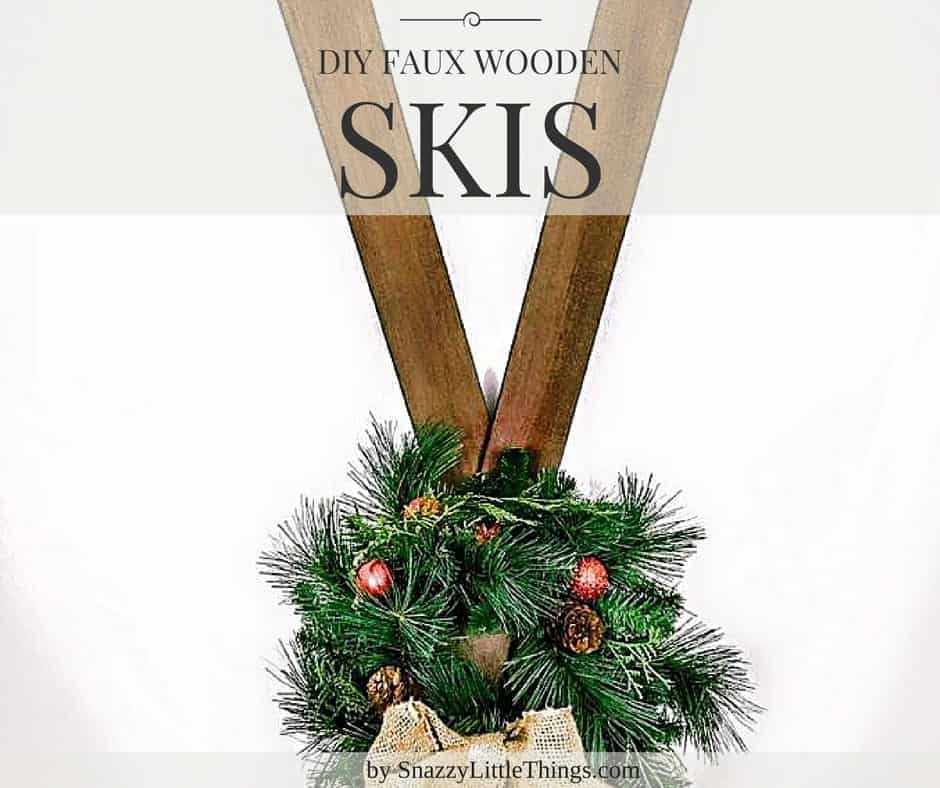 Seasons greetings everyone! I'm Jeanette and I'm a DIY and home decor blogger at Snazzy Little Things, where I can never turn down a good repurposing project. Today I'm going to show you how I created faux wooden skis from pair of fiberglass skis I found at a local antique store.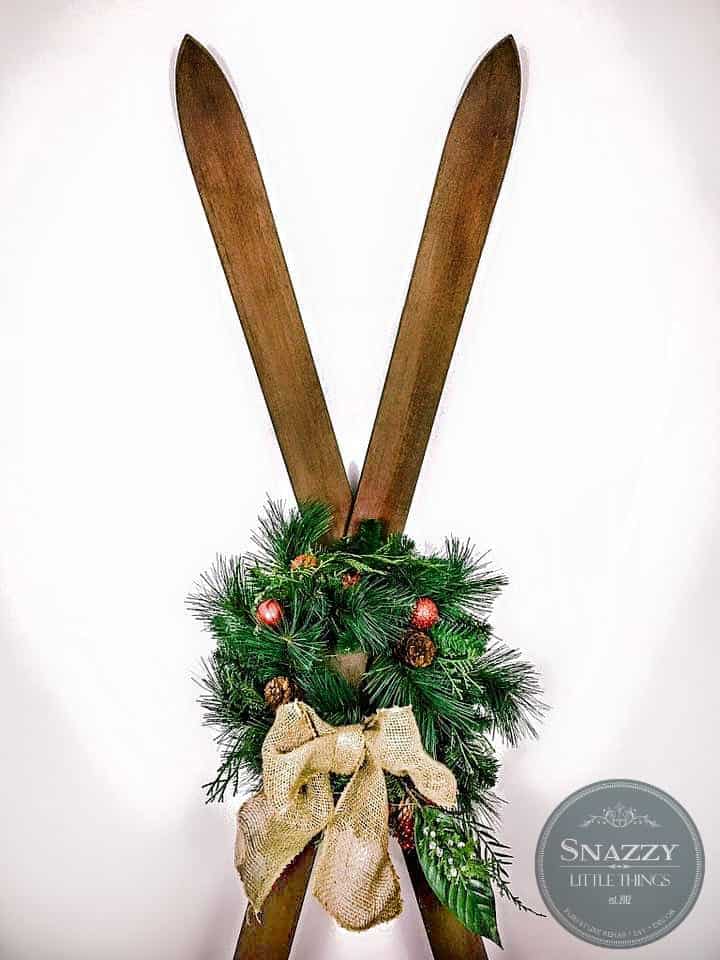 I really love the look of real, vintage wood in all of my decor, and I was so sad to see that the Pottery Barn "Found" Skis were discontinued. My local search for real wooden skis that were reasonably priced came up short.
Faux Wooden Skis Paint Tutorial
It was time for me to open my mind at get resourceful. I found a pair of fiberglass skis from a local antique store for around $30. Then I cleaned them with soap and water and let them dry.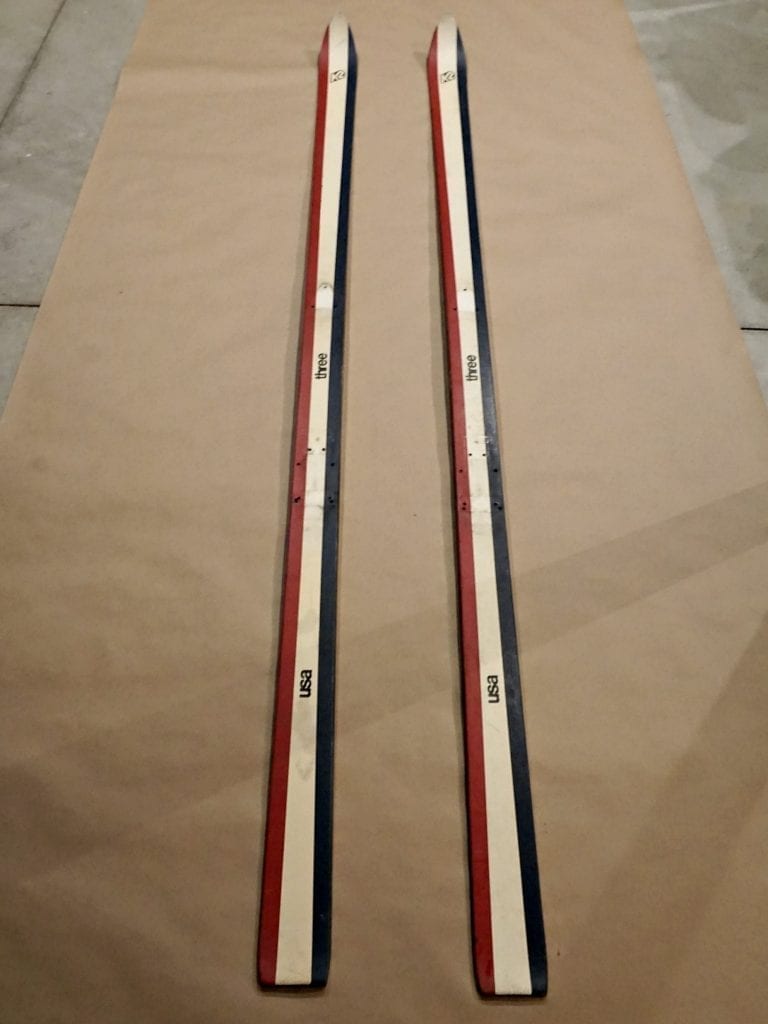 I applied two coats of Martha Stewart Chalk Paint in the color "Tilled Soil" to all sides of the skis — this is my "base" wood color.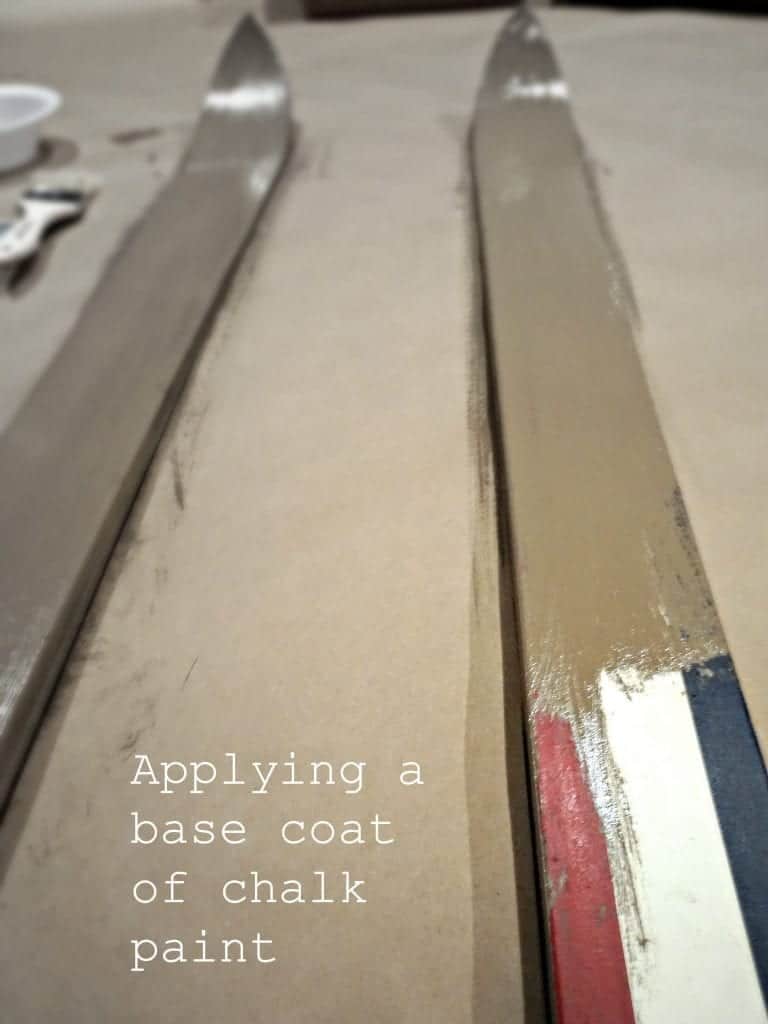 Creating the "wood" grain
Now for the fun part!
So for layer #2, I used an artists' acrylic paint called "burnt umber". It comes in a squeezable tube and you can find it in tubes in most any craft store (look in the artists' acrylics department). It has a nice, rich warm tone to it. To see me doing this exact project, visit my Facebook page where I recorded a video of me working on these in our messy garage. I wasn't totally prepared to shoot video and it was kind of a last minute decision, so I rambled a bit…but I plan to do more videos like this in the coming year.
My "secret sauce" to create a faux wood finish is using a chip brush and alternating layers of two-to-four different (but complementary) paint colors. Dry brushing is a technique you'll need to become comfortable with in order to create this effect.
Using just two colors and using a dry brush layering technique, here was the result: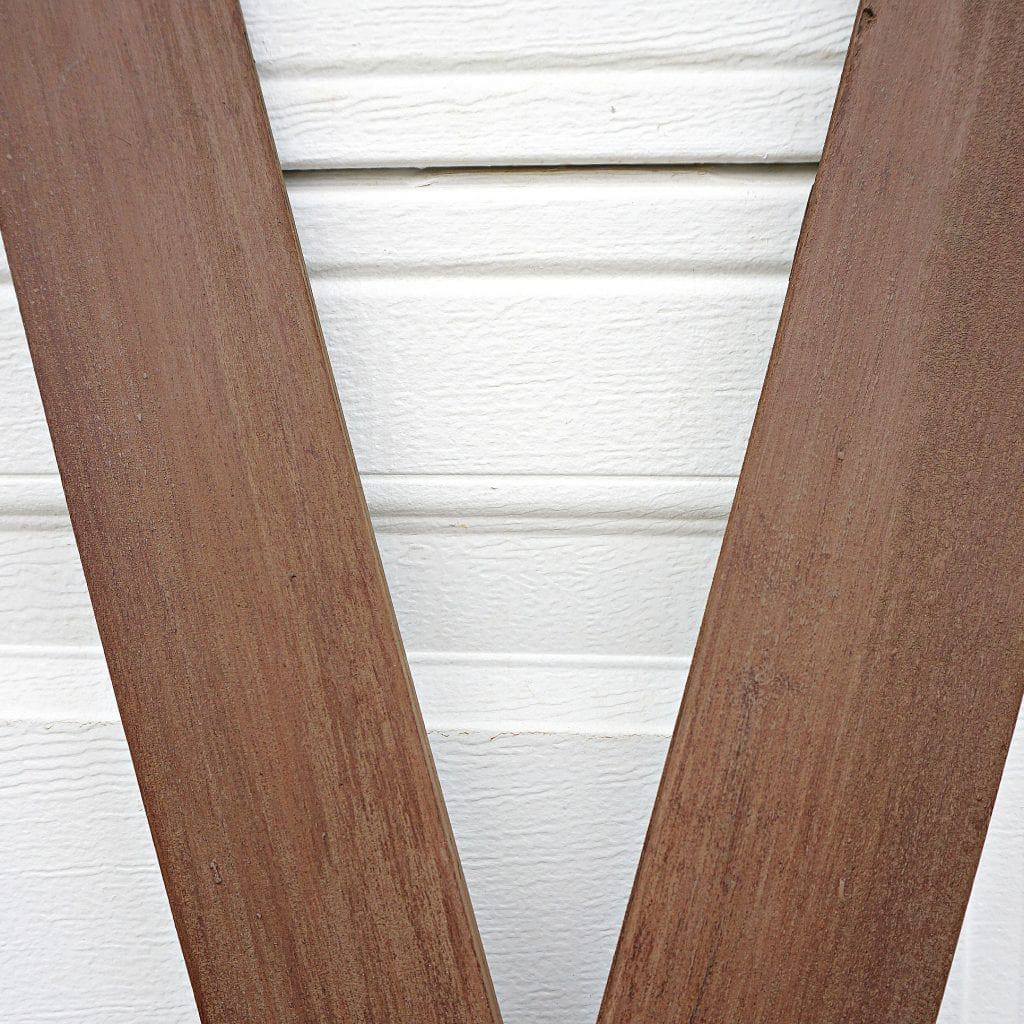 I could have added different paint colors to give it more depth and variation, but I loved what I was seeing, so I stopped. This is all a matter of taste and at your own discretion. In my case I thought "no more paint needed other than a quick spray of a polyacrylic topcoat to seal it!"
Things to remember if you want to create a faux wood base:
Apply a base coat representing the color "wood" you want.
Choose approximately 2-4 varying shades of brown paint to dry brush layers onto your piece.
Each time you dip your brush, test your dry brush technique on a piece of paper before allowing the brush to touch your piece. Do this every time!
Water is unnecessary with dry brushing and could saturate your brush too much or change the consistency on your piece.
Once you achieve the effect you want, stop!! Over-application may make the "wood" look too faux.
Perfection isn't the goal!
I put three screws in the back of the skis to secure them in a criss-cross position, then tied a wreath to the center. Makes for a perfect, but understated holiday display.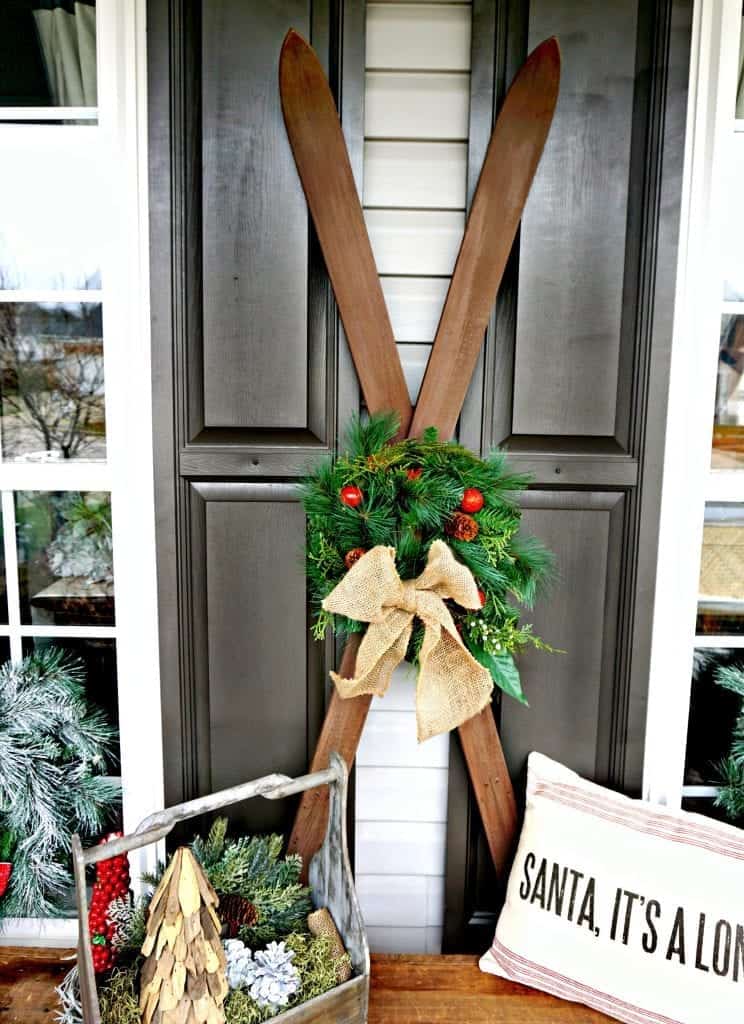 I hope you enjoyed this project, and thank you so much, Gina for inviting me to guest post this month! I would love it if you visited my blog, Snazzy Little Things for even more DIY and holiday decorating ideas. We are in the process of renovating our builders-grade home and we are documenting our entire DIY journey. I invite you to become a subscriber where I offer free art printables, giveaways and weekly newsletter to keep readers up to date on my latest projects.
PIN IT!