Today, I'm sharing my Halloween wreath. Hi there, I'm Janine from Happy Happy Nester. And as some of you know that I love any paper project. And I especially think that pages from books make beautiful decor. While I must admit that when I made my first garland it was difficult to tear up the pages. I'm sure my author husband cringes at the thought of tearing apart pages of his book.
I hope you have a moment to make this cute Halloween wreath.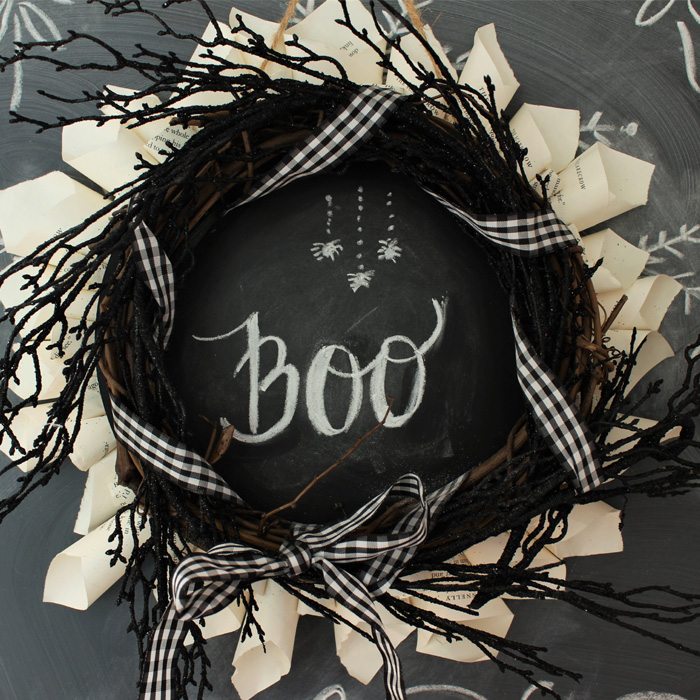 How to make a Halloween Wreath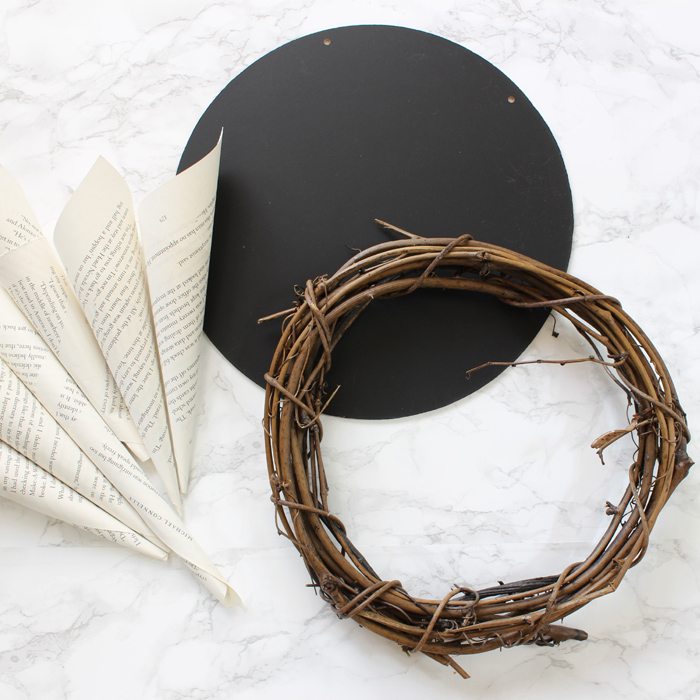 Supplies needed:
1 round chalkboard (I found mine at Joann Fabrics)
1 book
Black decorative branch (I found mine at Joann Fabrics)
Instructions:
Take your twine or ribbon and attach it to the chalkboard.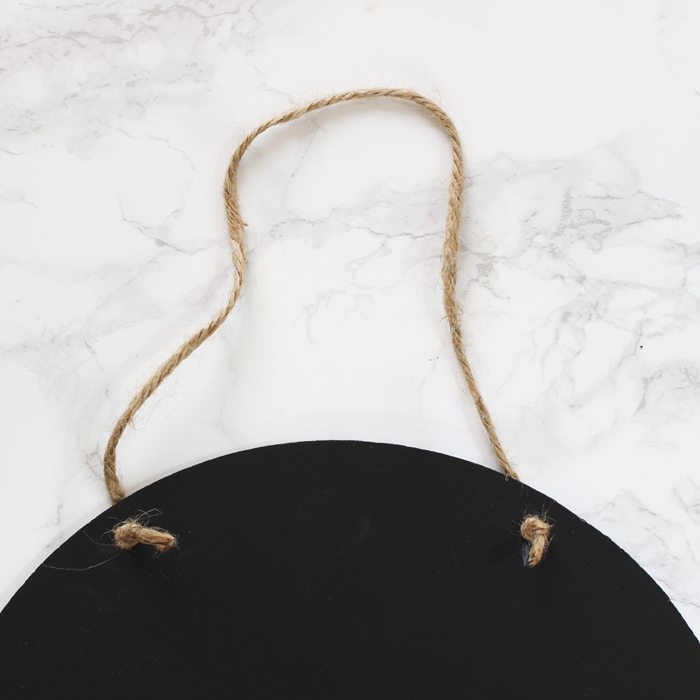 Take your round chalkboard and attach the grapevine wreath with hot glue.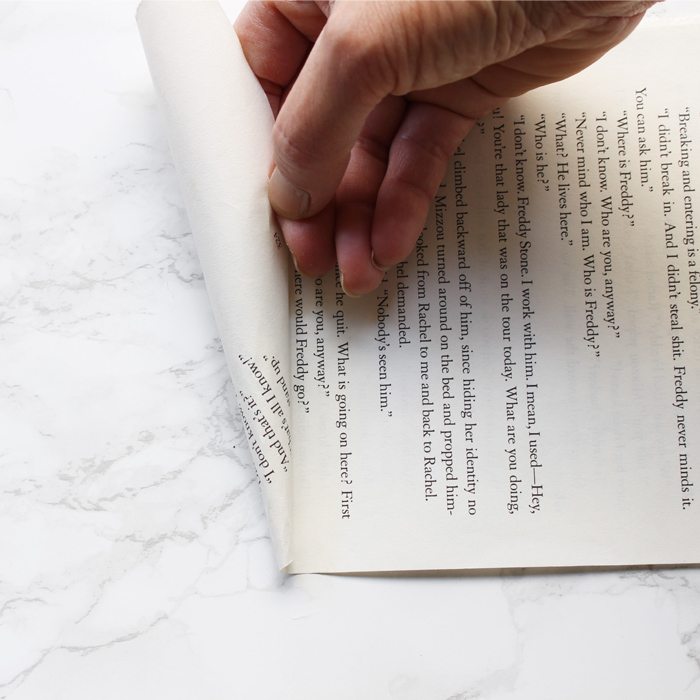 Next, create your book page cones. Lay the paper horizontally, start rolling at the far left bottom corner.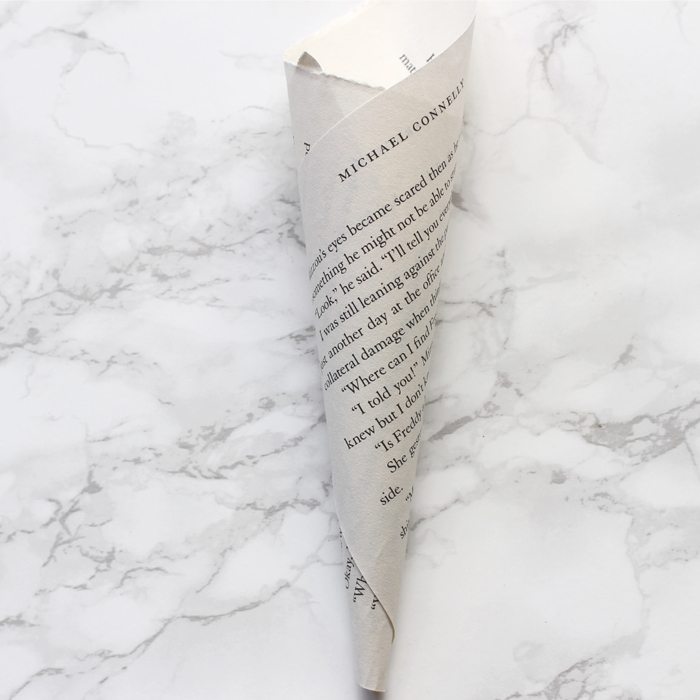 Roll to the end of the right edge of the page. Tape the back side to secure the cone.
Make enough cones to cover the wreath.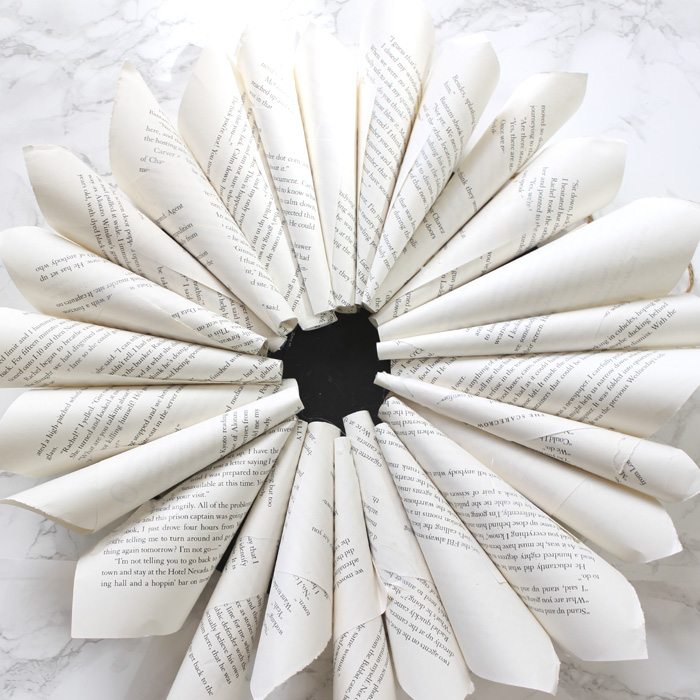 Also, note that I cut the bottom of the cones so they would fit around the circle.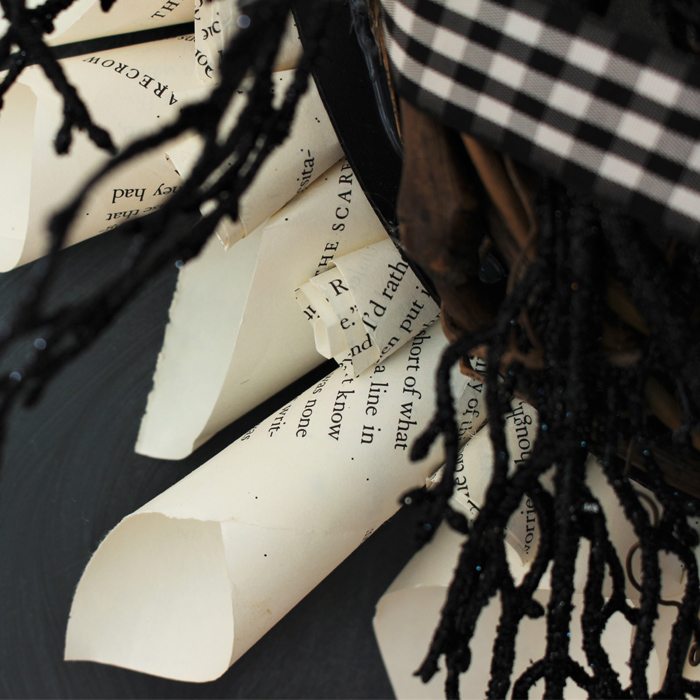 Attach the cones with your hot glue to the backside of the chalkboard circle. I just created one layer of paper cones and then in between the large cones, I placed smaller ones. It is totally up to you how many layers of cones you want on your Halloween wreath.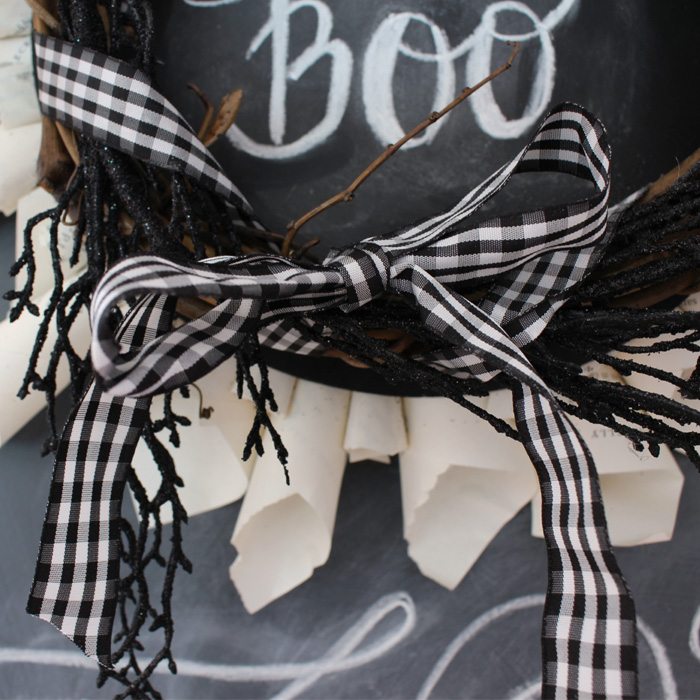 Glue black branches on the grapevine wreath and thread ribbon through the wreath.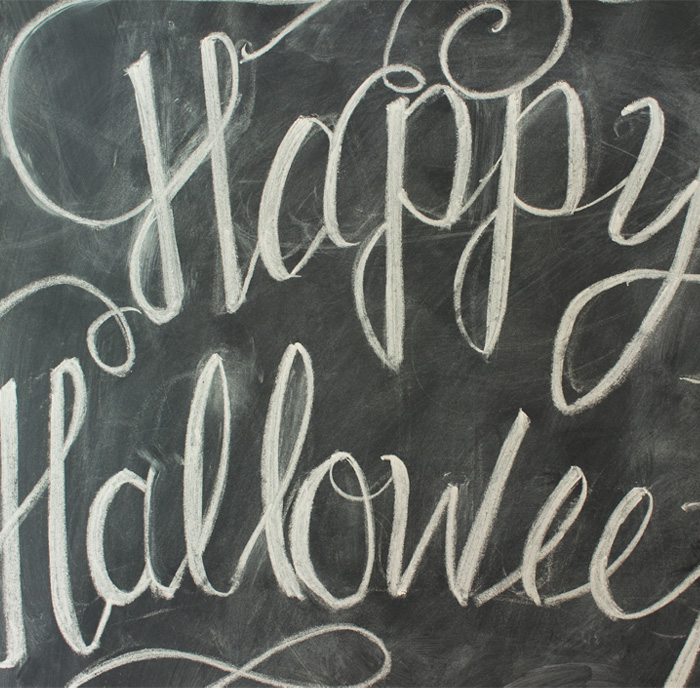 Finally, write on the chalkboard and hang.
I also, attached a temporary 3M picture hanger to my wall, so I didn't have to place a nail in my kitchen cabinet.
Thanks for checking out my Halloween wreath and I hope you enjoyed it. Here are some projects that I have recently created with paper.
Cheers,