Hi there! It's Christine from First Home Love Life, and I'm back at the cottage today to show you how I clean my most beloved and hardest working kitchen appliance; my Keurig coffee maker! Learning how to clean a Keurig will make your coffee even better.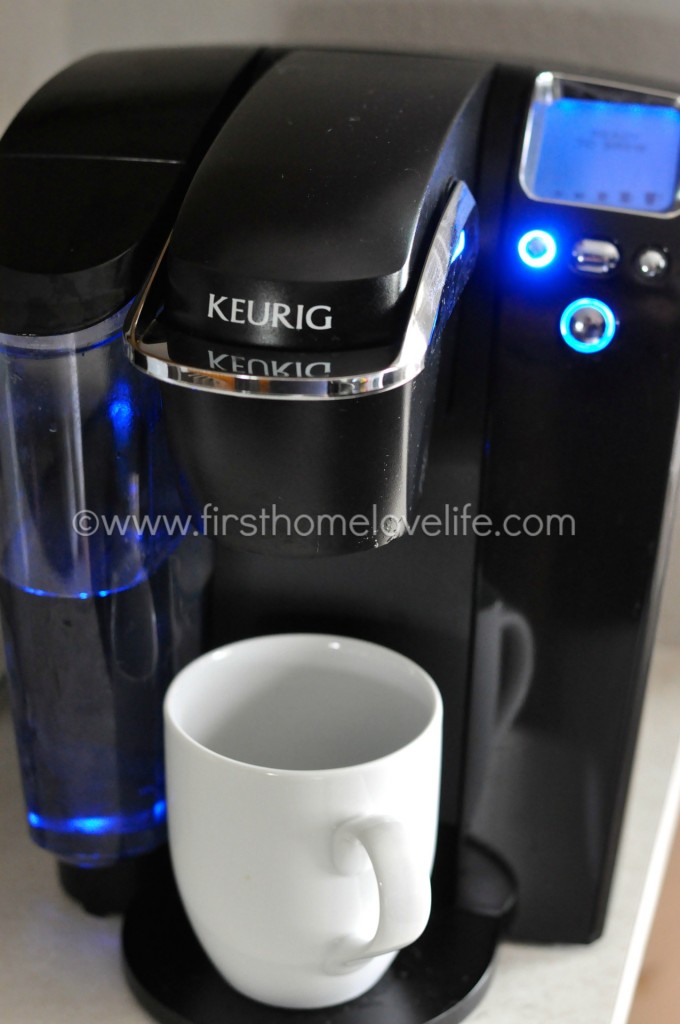 Keeping this machine running smoothly and making great tasting coffee is an absolute must for me, and it only takes a few minutes to do. Here's how…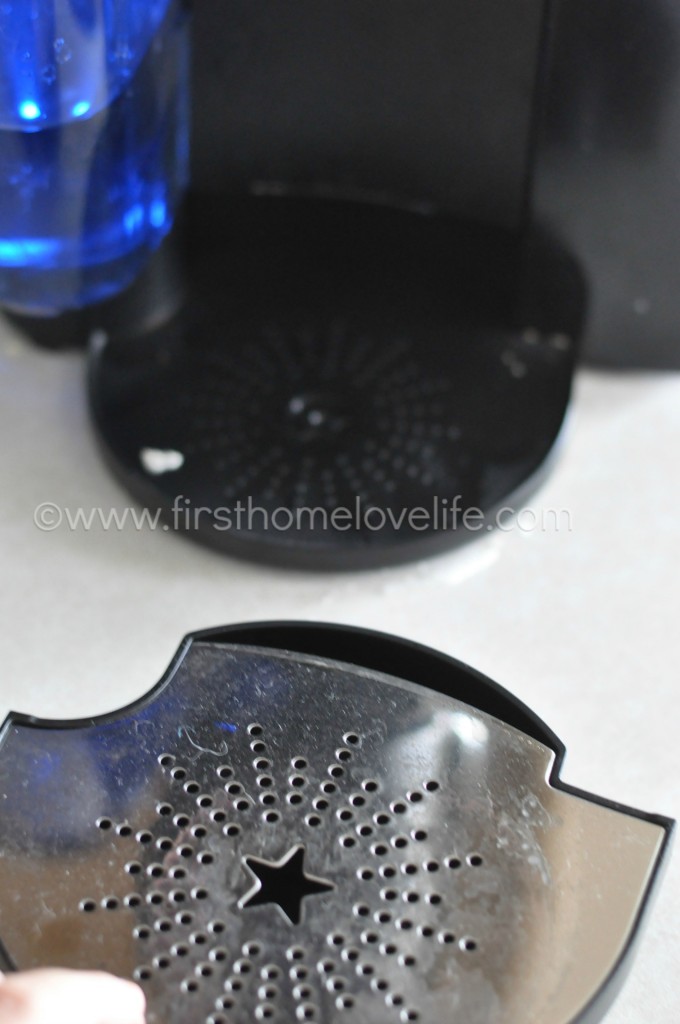 First, remove the drip tray and clean it out with warm water and dish soap. Then remove the water reservoir and dump any water inside. Remove the filter as well and check to see if it needs to be changed.
Next, Open the lid where you put your Kcups. Take something long and pointy like a toothpick or skewer and find the Kcup piercer on the underside of the lid, be careful it's very sharp! You should see a small hole in the middle of the piercer, put the skewer/toothpick into the hole and wiggle it around to loosen any clogged coffee grounds.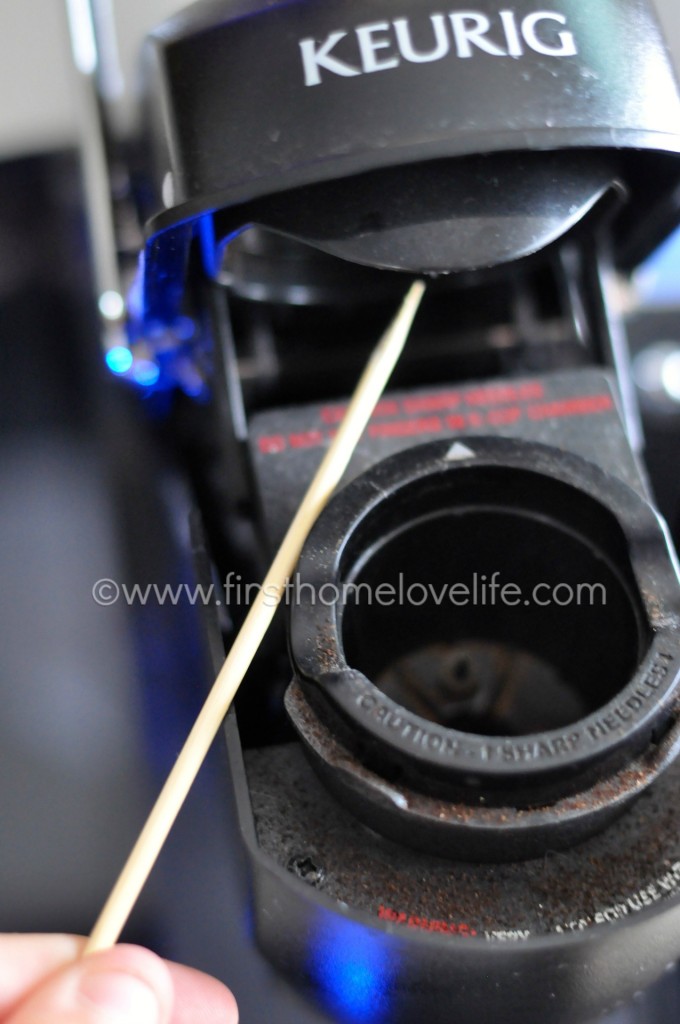 Once that's done, remove the Kcup holder- clean it out, and give that area around it a good wipe down with warm soapy water and a cloth.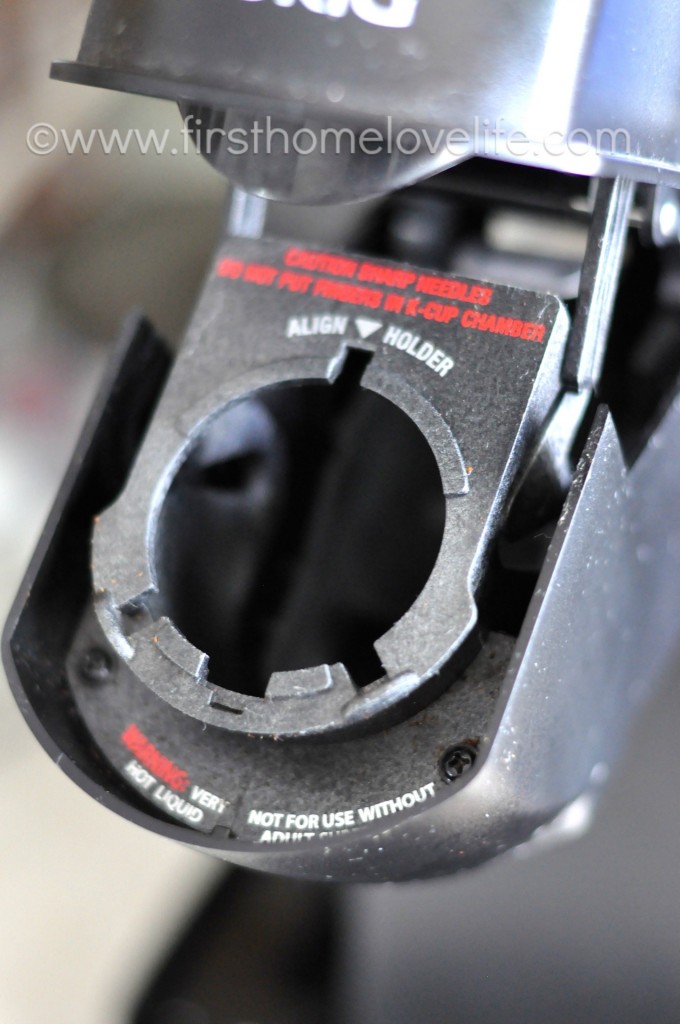 Continue to wipe down the outside of the machine, as well.
Now, fill your water reservoir that we removed earlier up with good ol' distilled white vinegar.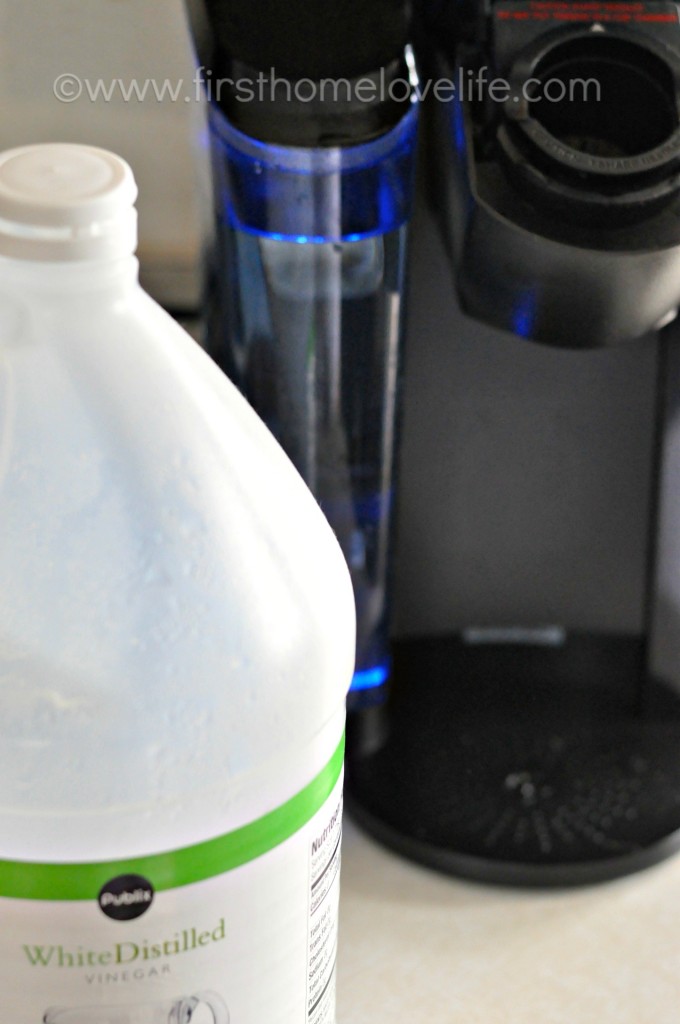 Get out a cup and let the vinegar run through the Keurig a few times to clean it out, you'll be surprised what comes out of there…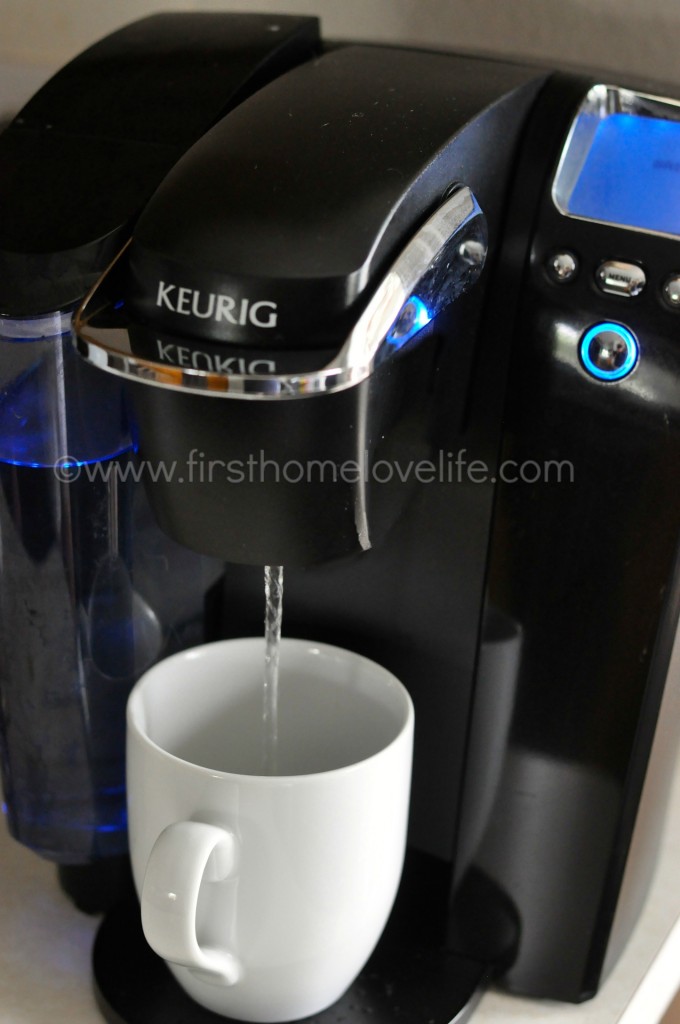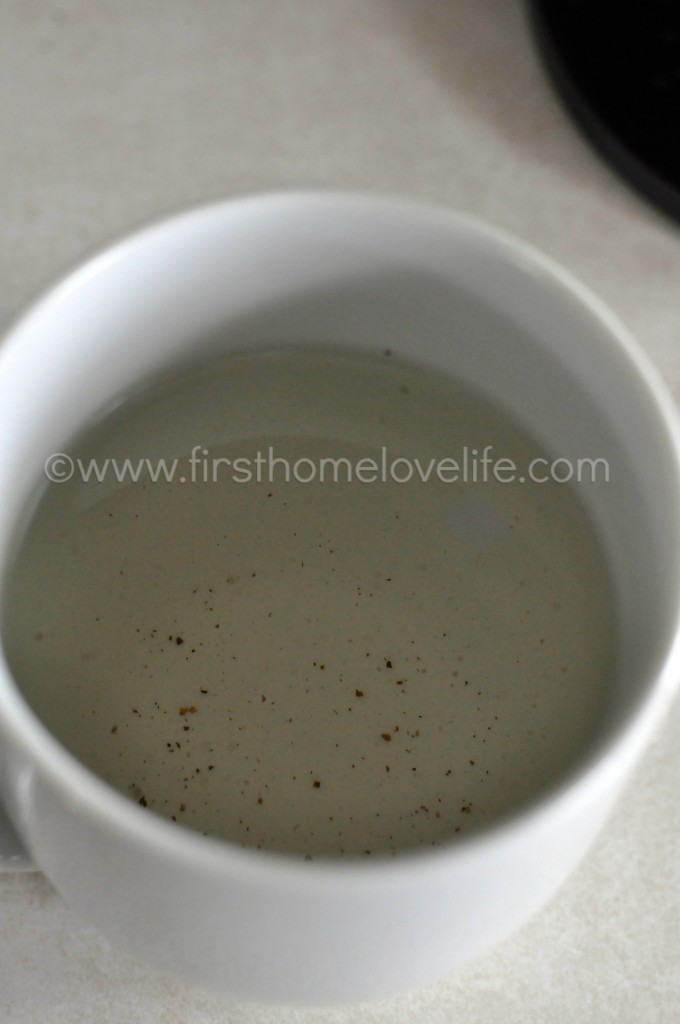 Empty the remaining vinegar out of the reservoir when it runs clean into your mug, then wash out the reservoir with water and soap. Add your charcoal filter back in, fill with water and let the clean water cycle through a few times to get rid of the residual vinegar taste…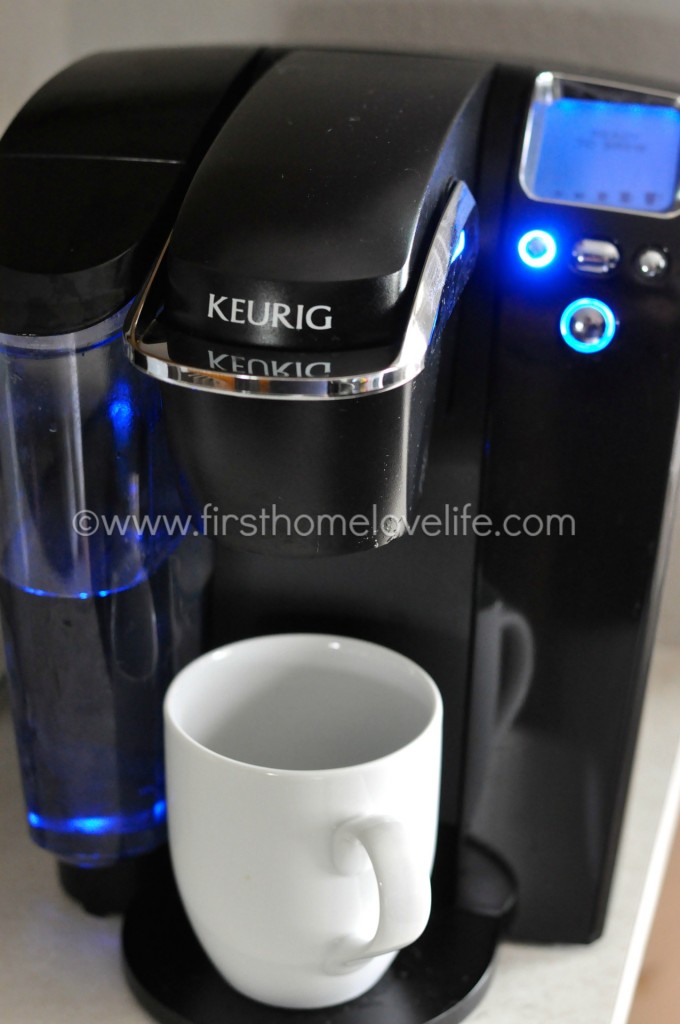 Then pop in your favorite Kcup and enjoy a nice hot brew of fresh coffee out of your almost new again machine!
Cleaning your Keurig once a month like this will prolong its life and keep it running great, and let's face it…a day without coffee is…well…a very scary thought! 😉
I love sharing cleaning and organizing tips like this over on my blog where you can find tips like…
How to make your own disposable cleaning wipes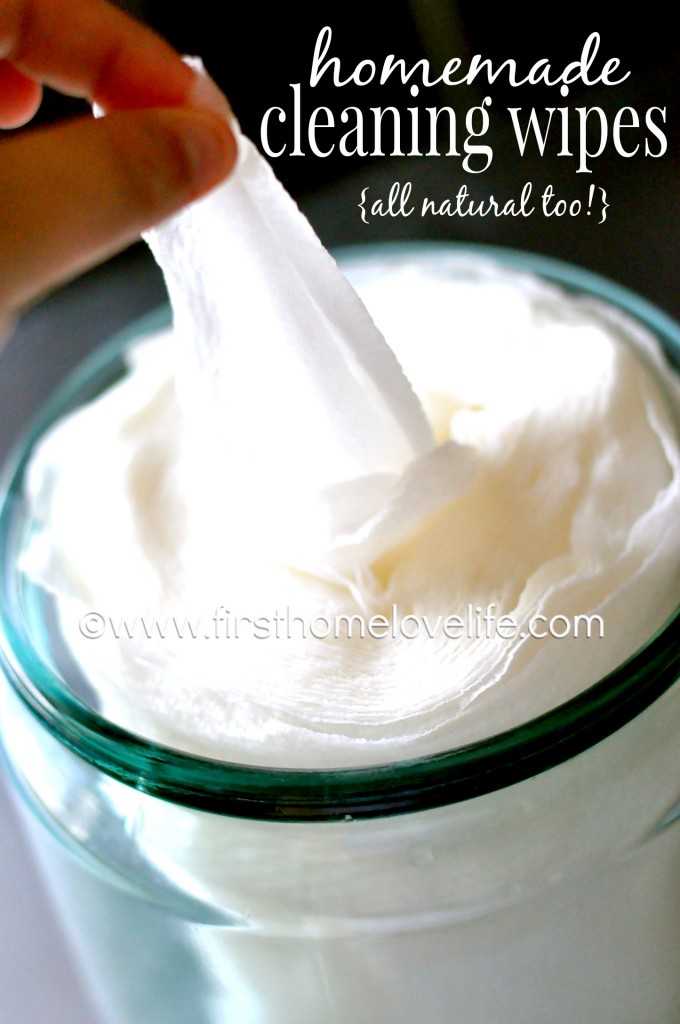 Or how to make an organized mail/bill paying center in your home!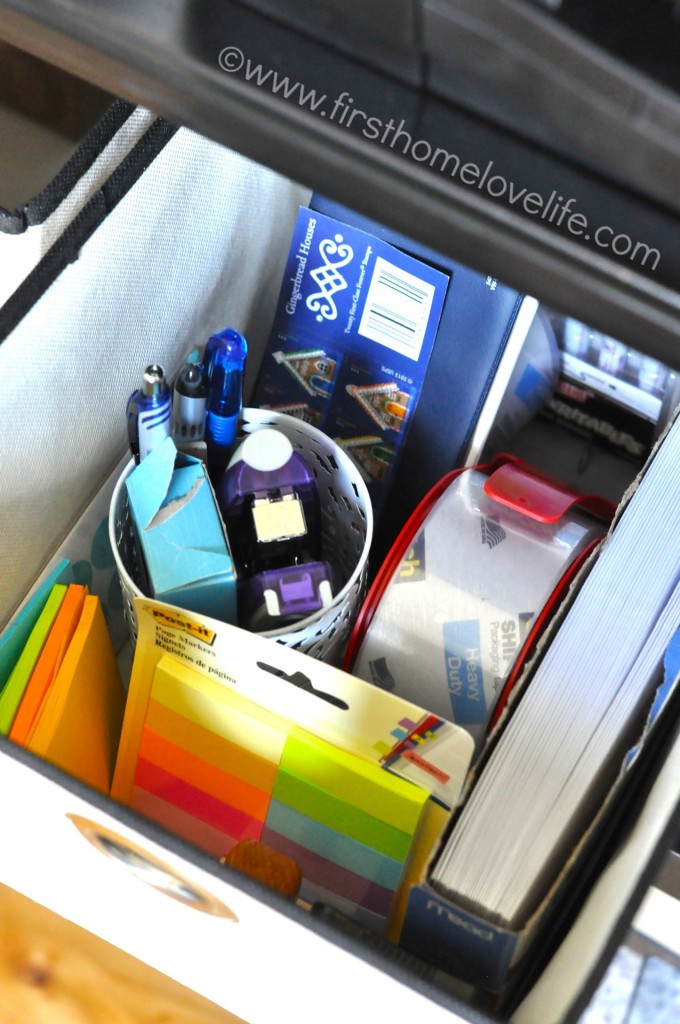 I'd love it if you followed along…
Facebook, Pinterest, Instagram, Google +, and Twitter
Talk to you soon friends, take care!
XO-Christine