Hi Shabby Creekers! It's Christine from First Home Love Life back here again- I hope you all had a fabulous holiday weekend! Memorial Day marks the first day of summer for most and with that comes a better selection of produce on our market shelves! Grilled corn…zucchini…tomatoes…mmm nom nom nommm…
I try to buy organic as much as I can for our family, but sometimes the selection isn't that great, or it's not fresh, or it's just plain and simple too much money! When I'm forced to buy non-organic fruits and vegetables I always take the time to give them a thorough scrub down when I get home. Even if something is organic you should clean them, but especially if something isn't- IT HAS TO BE CLEANED! Here's 4 simple ways for how to clean produce….
Baking Soda- sprinkling your fruit and vegetables with a little baking soda and giving them a gentle scrub with a bristled brush will get rid of the pesticides and any insects. Make sure to thoroughly rinse afterwards.
Clorox Bleach- Fill your sink with water and add 1/2 cup of bleach to the water. Soak your produce for 10 minutes in the water, and then rinse clean. The bleach will kill any bugs left on the produce and disinfect.
Vinegar- Surprise, surprise! Vinegar is great for so many things including washing produce! Just like the bleach- fill your sink with cold water and add 1 cup of distilled white vinegar. Let your produce sit in the mixture for 10 minutes before rinsing thoroughly.
Salt and Lemon Juice- Fill your sink with cold water and add 4 tablespoons of salt, and 2 tablespoons of lemon juice. Soak vegetables and fruit for 5-10 minutes, but leafy greens should only be soaked for 2-3 minutes. Rinse with clean water and dry.
When it comes to storing vegetables in the fridge I love laying a couple of sheets of paper towels down in the refrigerator and then laying the produce on top. This will help absorb any moisture and keep everything fresh longer.
I hope you enjoyed this cleaning tip! You can find loads more tips, tricks and ideas like this on my blog too…things like…
15 Cleaning Uses for Vinegar in the Kitchen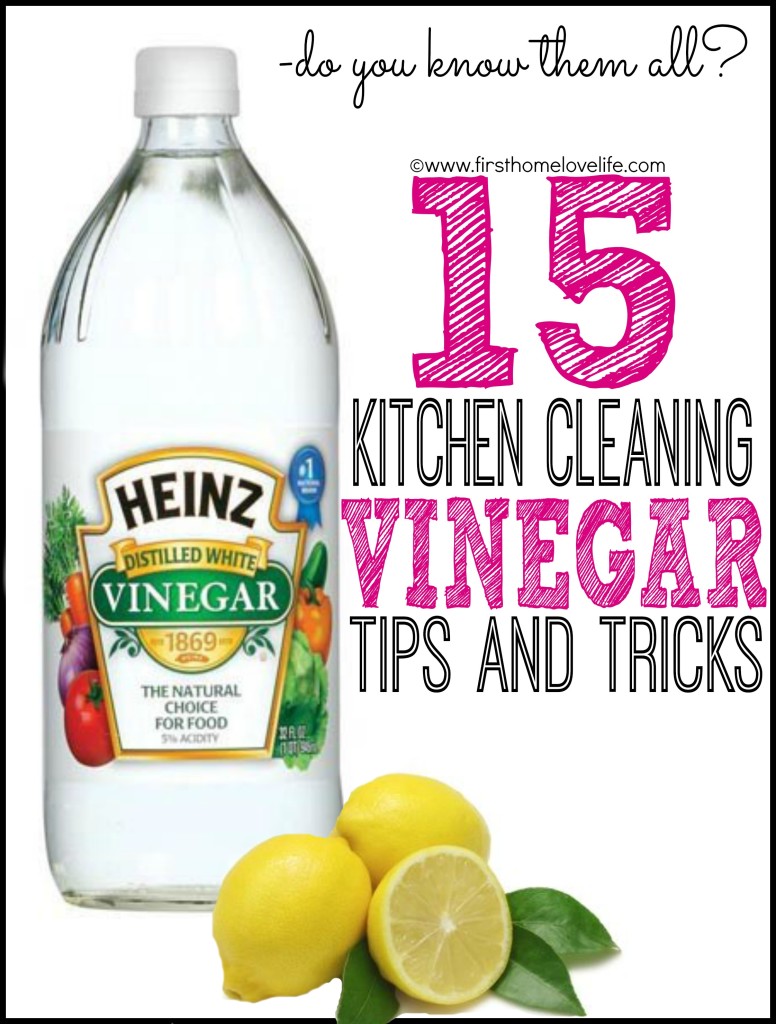 and…
How to Remove Soap Scum with Little to NO SCRUBBING!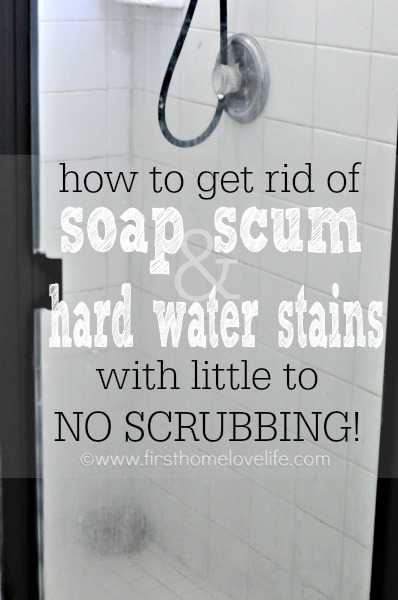 I'd love it if you followed along…
Facebook, Pinterest, Instagram, Google +, and Twitter
Talk to you soon friends, take care!
XO-Christine