Hi Shabby Creek friends! I can't believe Gina invited me back here today to do a fun little Valentine's sweetheart wreath with all of you at her cottage! You might remember seeing this twig reindeer ornament I made here around the holidays…
…Gina seems to have this idea that I'm kind of crafty, so let's just keep it our little secret that I'm…uhh…not really. 😉
For those of you who don't know me, hi! I'm Christine and I blog over at First Home Love Life. I've been neck deep in kitchen organization projects since the start of the new year so if that sounds interesting to you, I'd love it if you stopped by and said hello! 🙂
Onto the wreath…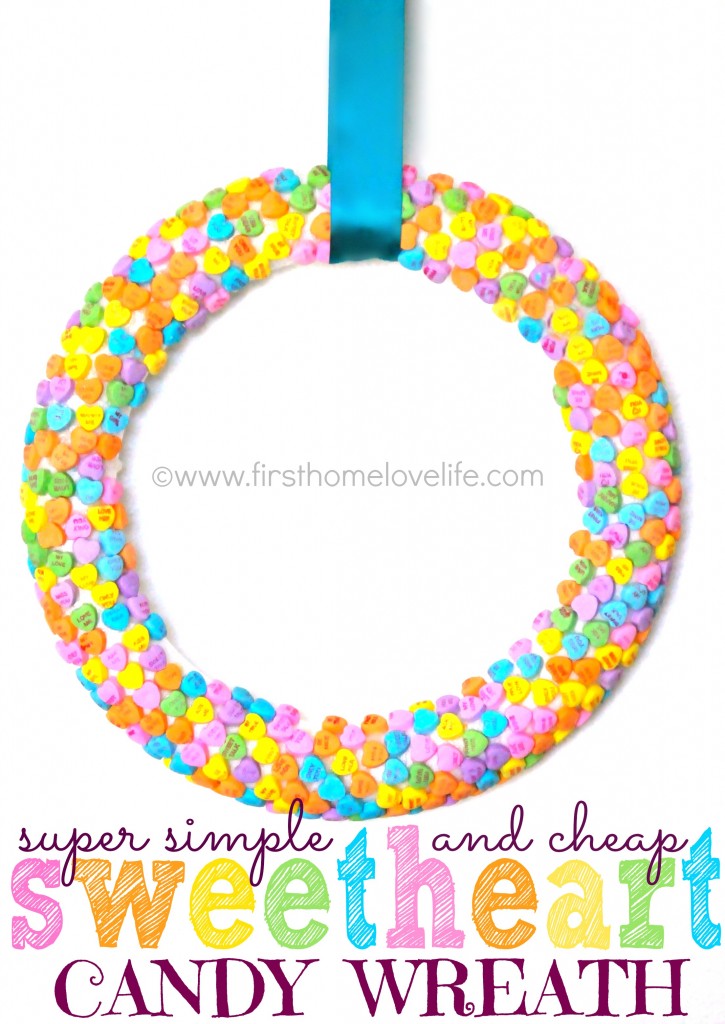 I'm all about a simple and easy craft. If it takes too much time, thought or money to make…You can pretty much count me out! 🙂
Everything you need to make this cute Valentine's wreath is available at your local dollar store, here's what you'll need…
a foam wreath board
2-3 bags of sweetheart candy
hot glue gun and glue sticks
ribbon
Once you have all of your supplies laid out in front of you it's time to pop in your favorite chick flick and get gluing! I ended up calling in reinforcements (my 6 year old) to help me – she wanted to be able to say she helped make it since it's for her teacher.
If your feeling extra ambitious you could definitely do it in a pattern. I have no patience for that…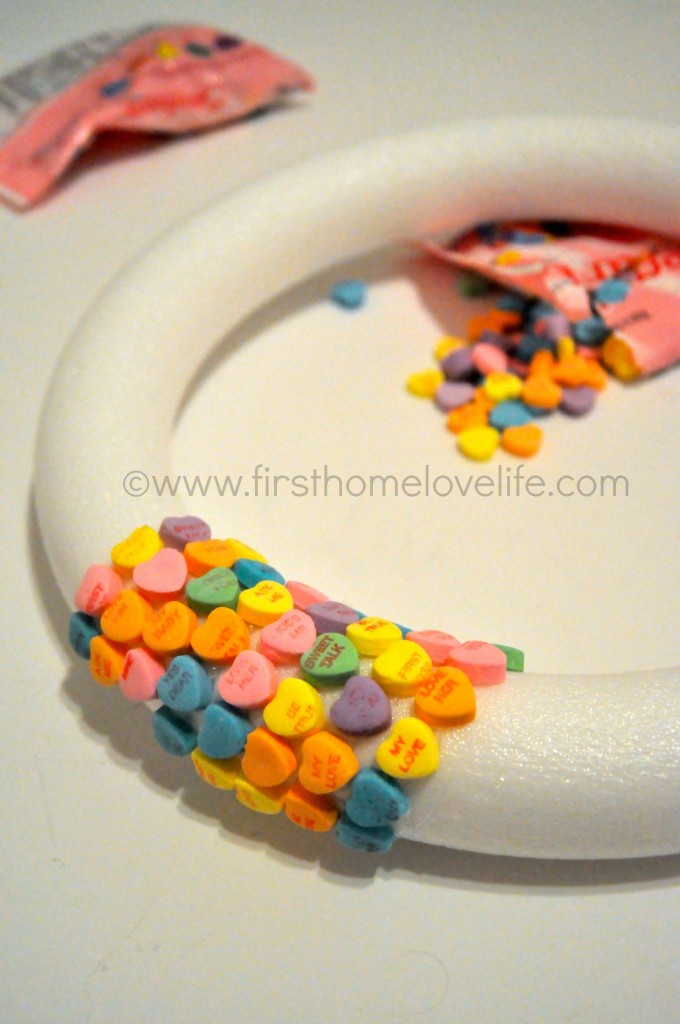 I just stuck it on in whatever order I picked each heart up and I think it came out super cute, don't you? 🙂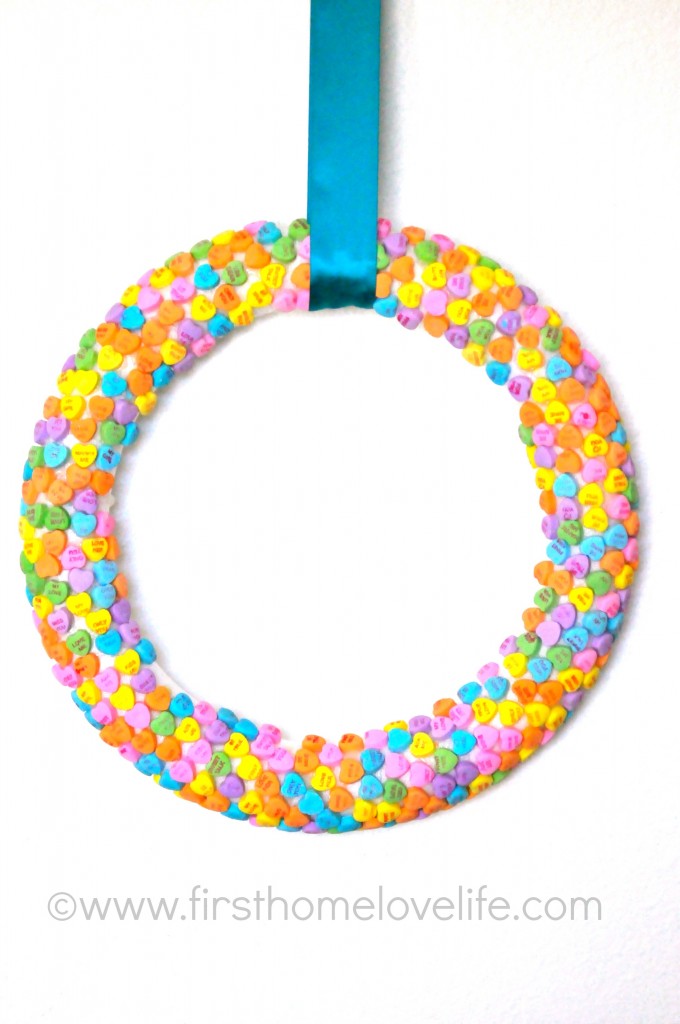 It doesn't get much easier than that! Slap some Mod Podge over it to seal it and keep the buggies away and you're good to go!
Thanks for having me over here Gina! It's always fun stopping by and it was so nice to take a breather from all that purging and organizing going on over at my place! 🙂 I hope you enjoyed this fun Valentine's wreath idea, and I'd love for you to follow along on Facebook, Pinterest, and Instagram so you stay up to date with what's new on my end!
Talk to you soon friends! Take care!
XO
Christine